Table d' hotes and restaurants at a walking distance
Several nights a week, we serve a 4 course dinner, for our guests at our rooms as well as for those staying in our gites. In high season we also organise special theme meals like a BBQ, cocktail and wine tasting with a Provencal buffet. Or a Provence salad, if you prefer a light meal.
 
 For the other days of the week 'Le Bouquet de Séguret'  has many lovely restaurants nearby. And  3 of them are within walking distance!
Wine activities
In high season we organise a picnic lunch on a wine domaine in Seguret, preceded by a wine tasting. We serve self made tapenades, patés, summer salads, French cheese and a dessert. Of course we serve excellent wines from the domaine. We also organise ' high wine' activities, local wines combined with our home made dishes. Or join us for a wine tasting while admiring the sunset. 
Nearby, you can enjoy the beautiful wines of Gigondas, Chateauneuf du Pape and Beaumes de Venise. We have made a selection for you!
Every Wednesday afternoon you are very welcome to join the guided tour through the vineyards and winetasting (English spoken) 
Guided tour at Seguret with tapasbuffet
Did you know that Seguret was owned by the pope? That Seguret was a derelict village back in 1955 but was acknowledged in 1982 as one of the most beautiful villages in France? Learn all this and much more during our private guided tour. Afterwards we serve a tapasbuffet.
Nostalgia in a 2cv
Discover Luberon and famous places like Bonnieux, Lacoste and Gordes while driving a classic French car. If you so desire, we will prepare a picknic basket for you
Walking and Cycling
We gladly offer you our many hiking and cycling tours to enjoy the many vineyards and medieval villages. If you are up for some heavy climbing or biking: Dentelles de Montmirail and Mont Ventoux are close by. Or enjoy the cool waters of the Toulourenc. We gladly reserve (e) bikes for you.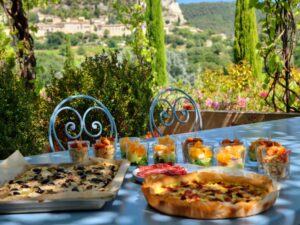 Olives
Enjoy the many ancient olive trees by walking our hiking trail of 2 hours or driving our car tour with the most beautiful views. The best olive oil is made in Nyons, which is only 15 minutes away from our place.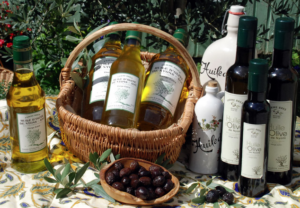 Lavender
From mid June untill the second half of July, you can admire the lavender in bloom. We prepared two tours for you. Enjoy a picnic or make your very own lavender soap or oil.
Our surroundings
Our part of France is the place to be. Stroll through one of the famous Provencal markets, have a nice wine at a lovely terrace, enjoy nature with the Mont Ventoux, Dentelles de Montmirail or admire history at cities like Orange, Nimes, Arles, Avignon. We are in the middle of it!
Just relax
Our guests find privacy and tranquility very important. Enjoy the pool, on the lounge sofas or the (private) terraces. With a good book and playing petanque in between. Do nothing for a while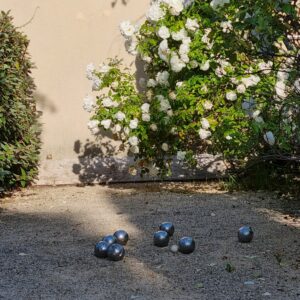 Vaison la Romaine Gourmet
Join us in our private guided tour of Vaison la Romaine, with its castle, Roman and medieval part, its churches and many restaurants. We prepared some lovely culinary surprises as well